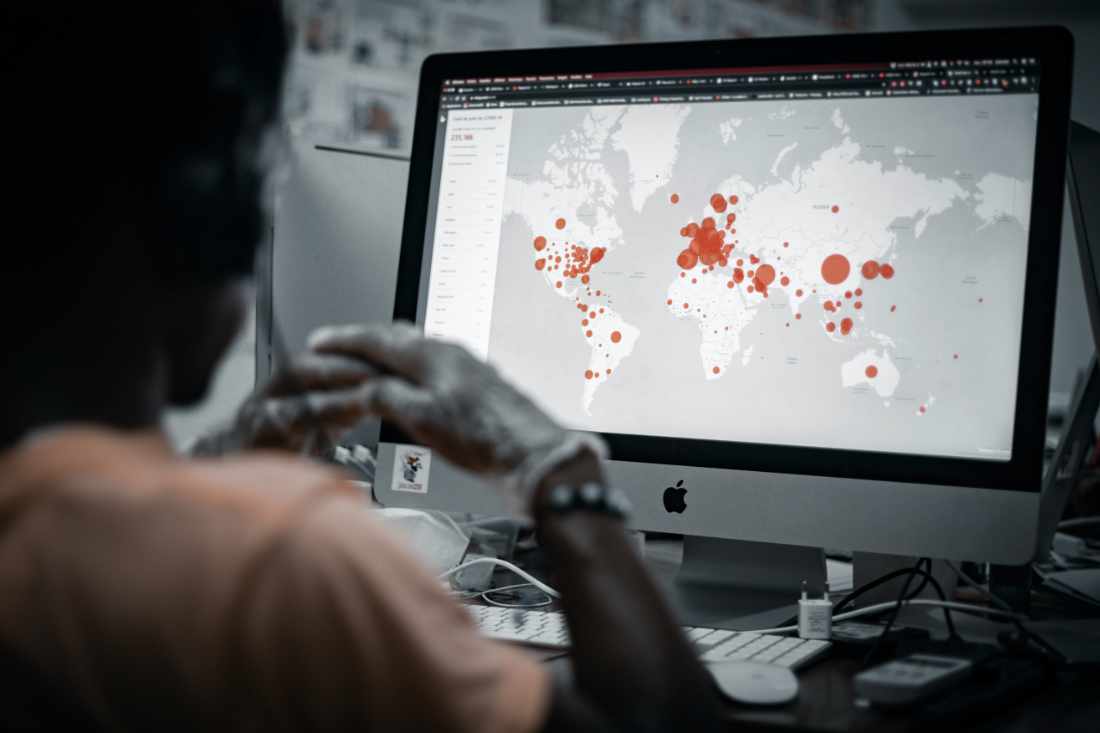 How Has COVID-19 Impacted Sports Evaluations?
Evaluation is an essential practice to categorize and sort the sports sector. Through it, organizations gain insights and feedback about their programs. Evaluation is also an important tool for information so that improvements on programs can be made, information is accurate for making decisions, and building more relations with stakeholders for advocacy. The COVID-19 pandemic has presented sports organizations with an opportunity to ask and answer important questions, including how to adapt sports programming to adhere to public health regulations. This blog will go over what the current state of sports evaluations looks like due to the pandemic. It will also go over three recommendations for sports organizations to consider when engaging in evaluation based on these changes.
A Change in Priorities
The COVID-19 pandemic has led to many changes within the field of sports evaluation. Despite evaluations still holding value, this process has challenged those who make decisions for sports organizations at every level, from funders and partners to managers and coaches. Increased demand for strategies during the pandemic that helps enhance evaluation in cost-efficient and non-burdensome ways has led to priorities shifting. These processes can be summarized in two parts:
Evaluation had to take a back seat. Pandemic obstacles caused issues in conducting evaluations, so the focus was changed to prioritizing adapting programming, ensuring clients' basic needs were met, and securing additional funding. This left some stakeholders feeling like they did not have the capacity to engage in evaluation.
Evaluation has taken a front seat. Due to the obstacles of the pandemic, some stakeholders were presented with an opportunity to ask important questions and reflect on program goals. Staff that normally only had time to focus on programming could now focus on evaluations thanks to moving from in-person to virtual program delivery or a complete pause in programming.
Regardless of how the evaluation is prioritized, it is important to reflect on evaluation-focused, capacity-building strategies to move sports organizations and the entire sector forward. Focusing on a front-seat outlook to evaluation has led to the development of three recommendations that stakeholders can use to advance the field of evaluation. The recommendations can be applied both during and after the COVID-19 pandemic.
A Team Approach
Sometimes it's only specific people within an organization that oversees evaluations. Changing how this process is done by using a team approach that includes diverse stakeholders can help with evaluation formalization, monitoring activities, and ensuring that the evaluation is aligned with organizational goals. An evaluation team should get the stakeholders involved at different levels such as those in managerial roles, those external to the organization, and those conducting on-the-ground program delivery. Each of these individuals holds a special role, much like a sports team would:
On-the-ground stakeholders are the closest to the sports experience. Coaches and athletes can offer lived perspectives of their experiences.
Managerial stakeholders include program managers or administrators that can prioritize evaluation within the organization and provide the resources needed for evaluation.
External stakeholders can include community partners, funders, board members, and industry experts. Their perspectives can aid in receiving more perspectives from all sides for the evaluation.
Start Thinking Evaluatively
Evaluative thinking refers to consistently reflecting on how and why you engage in evaluation going forward. Without evaluative thinking, an evaluation may end up being superficial and without intention. Using this technique means that team members can keep themselves accountable for the way they interpret and communicate findings, the questions they ask, and the activities they engage in. The overall benefit to this method is that evaluation becomes improved and continues to show signs of growth.
Use the Power of Personal Accounts
Once an organization has collected its data, use personal accounts to communicate the findings as a narrative of the sports experience. Personal accounts, through the act of storytelling, can be especially empowering when told through the voices of stakeholders. For instance, coaches may share stories about how they delivered specific program practices, like teaching athletes about the value of team building. Sharing such stories could positively affect the athletes. By weaving data and statistics into these stories, the narrative can be placed within a program's greater context. Engaging stakeholders in communicating your data can offer a relatable and culturally relevant lens to ensure findings are palatable to diverse audiences. Recently, storytelling has emerged as a popular promotional vehicle and is even being used by funders to communicate evaluation findings.
Ready to Start Rethinking How You Evaluate Sports?
The market of Scouting and Performance-Analysis in and around professional sports is on the fast track to achieving optimization. Because of this, it's not easy to keep track of the newest and best technologies reflecting the specific needs of individuals, teams, clubs, and federations. SportsEvaluations understands that every one of these will be different. Therefore, we customize concepts from grassroots to high-performance in alignment with your budget to fast-track your own achievements. Contact Us today to get started.