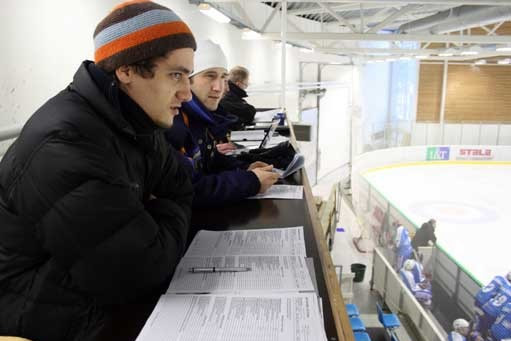 What it Takes to be a Hockey Evaluator
The best hockey players don't necessarily make the most effective coaches and scouts. While Wayne Gretzky was arguably the greatest player to ever roam the ice he wasn't anywhere nearly as successful during his stint behind the bench. The best coaches and scouts are typically those who enjoyed solid, but unspectacular playing careers such as Joel Quenneville and Al Arbour. In fact, Scotty Bowman only went as far as minor league hockey as a player and Don Cherry played a grand total of one game in the NHL. But on the other side of the coin, all of these men did play the game for many years regardless of the level they achieved.
In the world of hockey,
Most evaluators have a wealth of experience in the game. They've either played for over 10 years or have five years of coaching experience under their belts at a relatively high level. However, perhaps the closest thing to an evaluator would be a scout. If you've scouted in Junior A or the pro leagues you could have what it takes to become an evaluator. The main focus of an evaluator is basically in its name since you need to know how to recognize and evaluate the skills and mental makeup of individual players. The trick of evaluating is being able to do it in just a limited amount of time though.
Hockeyevaluations.com evaluates players over several on-ice sessions which typically include a skills session along with three or four ice times which deal in game situations. Of course, to properly assess and grade the skills and hockey sense of others you must know the game inside out and know exactly what to look for. This includes the basics of the game such as skating, passing, playmaking, puck control, shooting, checking, positional play and decision making. When it comes to goaltenders the evaluator needs to fully understand fundamentals of the position such as positioning, angles, rebound control and movement etc.
A keen eye is required to be an evaluator along with an in-depth understanding of the individual and team skills a player needs to exhibit to become successful. Whereas hockey scouts are definitely interested in a young player's family/social life and education etc., an evaluator focuses solely on what takes place on the ice. This means there's no type of emotional attachment to an individual player which could lead to a distraction. It's important that evaluators grade each youngster by using the same criteria and utilize a standard scoring system to ensure fairness and equality during each and every session.
Along with assessing a player's on-ice skills an evaluator is also an expert at reading body language. If a player becomes easily agitated or frustrated on the ice after making a mistake an experienced evaluator will notice this. For example, one player may slam his stick on the ice after missing an open or net or a teammate's pass while another individual will bear down and chase the puck. The same goes for the composure of a goaltender. Some netminders have the ability to shake off a bad goal while others could be rattled for the remainder of the contest. The evaluator will quickly be able to recognize which players are more apt to handle high-pressure situations.
Repetition equals experience in the life of an evaluator.
With each passing evaluation session comes additional experience which enables an evaluator to develop his/her skills on the job. Like most other things in life, the occupation of an evaluator is constantly evolving and it now involves the use of computer software technology. In addition, it's never really too late to get involved in evaluating and scouting as there are numerous courses available to train those who are interested.